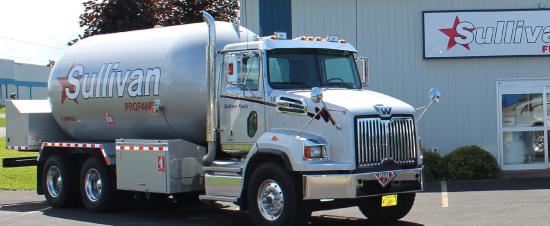 News & Announcements
Now offering residential and commercial propane throughout Nova Scotia. Call for special offers and find out about our "Peace of Mind" Tank Monitors.
Fuel for Food 2019
With every purchase of home heating oil from Sullivan Fuels a donation is made to the local food bank serving your area, making your purchases count. This December Sullivan Fuels has donated $11,195 to 19 food banks across Nova Scotia based on deliveries in their area hoping that we can make a difference over the holiday season. We would like to thank all of our customers for using our services and allowing us to help local food banks.
Refer Customers, Earn credit!
By getting any of your family members or friends to open an account and sign up for automatic delivery you will receive a $50.00 credit. Whomever you refer will also receive a $50.00 credit. For more information please Contact Us
24 Hour Diesel Cardlock
Diesel cardlocks at 111 Park St, New Glasgow and 566 Keltic Dr, Sydney River